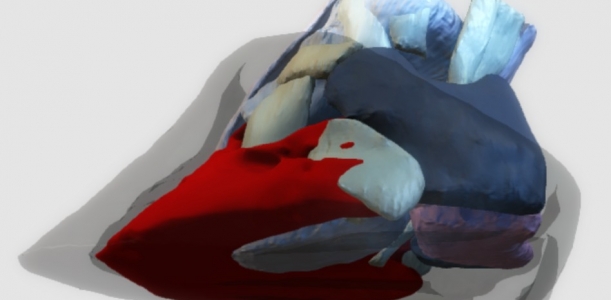 Visit this page regularly as we update highlighted resources from the museum.
Bovine Radiography Atlas
The University of Bern
A comprehensive atlas of bovine radiography showing multiple views, each accompanied by information about the projection, technique and structures in the radiograph.
3D Model Horse's Leg
The Royal Veterinary College
This 3D model of the horse's leg was created as a free online resource that could be made available via web browsers. To develop this model, an image dataset from the Equine Department at the RVC was used. The result is an interactive experience where users can learn more about how a horse's foot is built up.
The canine skeleton in Real 3D Anatomy
University of Bristol
The canine skeleton in Real 3D Anatomy using anatomical models to aid e-learning. Created using high quality detailed photographs, resulting in photorealistic 3D models. The presentations include hotspots, links and overlays.
Developmental Anatomy – Gametogenesis and Fertilization
University of Cordoba
This resource provides animated description of gametogenesis and fertilisation.
Testing the functional integrity of canine ocular reflexes
Royal Veterinary College
Testing the functional integrity of canine ocular reflexes is a Flash animation in which a virtual patient is provided to test pupillary (consensual) light reflex, palpebral and corneal reflexes as well as testing the nervous control of extra-ocular muscles of the eye. It is hoped that the use of a virtual patient will provide a safe way to observe and practice on a wide range of nerve or ocular deficits and also receive informative feedback.
Interactive Pig Anatomy
University of Murcia
Images of pig anatomical specimens were animated using Flash to provide an interactive tool for the revision of anatomical structures. Accompanying text helps to provide important background information about the structures.